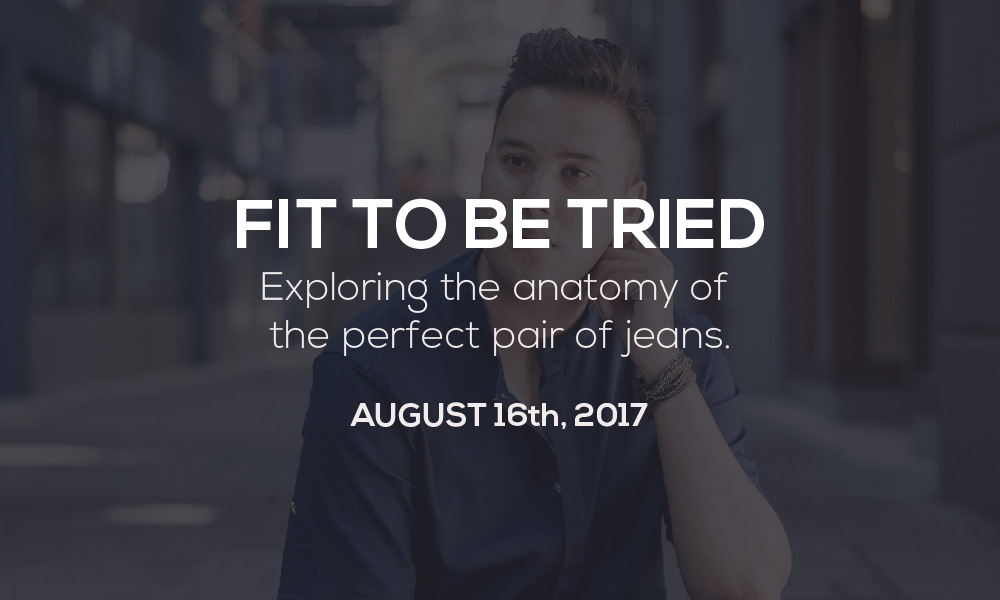 I Dyed.
Rafael Soto's luxury denim jeans are indigo dyed without any finishing. As you wear them natural imperfections such as whiskers, stains and rips will begin to appear and add personality to your wardrobe.
Not all denim is created equal.
Luxury denim has some very distinctive characteristics and in this post I dive right in.
Jeans are an essential part of every gentlemen's wardrobe, we know that. But how many of us understand the value of high quality denim or the anatomy of a great pair of jeans? Throughout college, I can recall numerous trips to various department stores hoping to find a new pair of jeans that didn't look out of place on my lanky frame. Surprise: no such luck. Either the detailing did not match my personal style or, more frequently, the inseam barely made it to my ankles.
Lucky for me, I recently had the opportunity to add a pair of Rafael Soto luxury denim jeans to my wardrobe. Mr. Soto is a Seattle-based fashion designer who consulted with some of the most notable names in menswear for many years including J. Hilburn, Barney's New York and Amazon Fashion, just to name a few. Needless to say he has a well trained eye for the male silhouette as well as a unique understanding of textiles and patterning that allow him to create incredible menswear staples.
You can shop Rafael Soto's jeans on his website and start at $248 per pair. While this might be a touch more than your typical denim I believe that the thoughtfulness and quality behind the design makes them a worthwhile investment.
Cater to You. Rafael Soto's jeans have been specifically designed to evolve with your lifestyle. White oak cone denim is carefully indigo dyed, without any extra design details added. Depending on how you wear your jeans natural imperfections such as whiskers, stains and rips will begin to appear and add personality to your wardrobe.
All the Shade. The foundation to a powerful wardrobe resides in owning a pair of rinsed, white and black jeans. As they are worn, the rinsed denim will evolve into the most beautiful shade of blue while the black jeans will fade to a moody grey. These can be worn with a fitted dinner jacket or even a button up shirt for a more casual look.
Perfect Pattern. The hem on Rafael Soto jeans will shrink about one inch when washed and each pair is patterned with a 34" inseam. This design philosophy along with only three fit options (skinny, slim and straight) offers a sense of security and confidence every time you wear them.
Many wishes for a fantastic remainder of your summer! I'd love to hear your denim styling tips or thoughts about this post in the comments below.