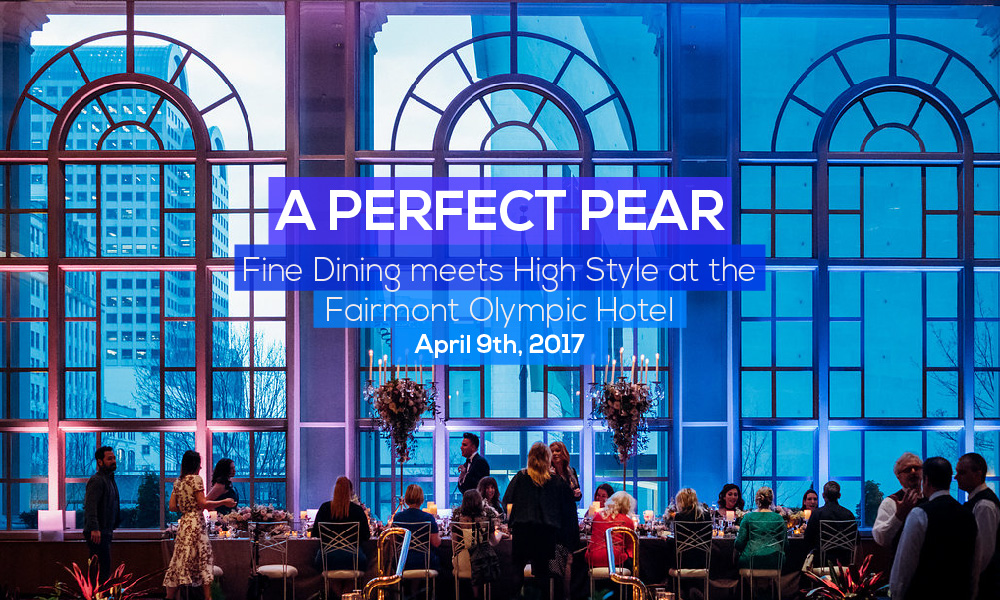 Good taste.
Luxury is all about creating memorable experiences for your guests. The Fairmont Olympic Hotel's culinary team and I designed a highly conceptual dining experience that combines storytelling, stunning food and a touch of theater.
Yes, I work here.
Disclaimer: I created this event in my role as the Director of Celebrations at the Fairmont Olympic Hotel. This post is my way of expanding on the creative process for your enjoyment!
Throughout my teens and early twenties I was, what you might refer to as, a creative hermit. I remember having ideas about almost everything but lacked awareness or a platform to properly express myself without sounding like a total egomaniac. I could not say, "that color doesn't look right" without the knowledge to justify the statement. Luckily, I had some help along the way. My confidence was refined by amazing mentors, and I learned about the creative process through my experiences at Oscar de la Renta and Luly Yang Couture. While I continue to explore my creativity every day, I have learned that the creative process is unique to everyone but, for the audience, the most important part of creativity is the element of surprise.
In my role as Director of Celebrations at the Fairmont Olympic Hotel, I have had the opportunity to hone my own imagination and create experiences that guests will remember forever. With my passion for customer service, style and the arts, I recently designed a dining experience that blended fine dining, high style and a touch of theater.
The tablescape started with rose quartz velvet table linens and textured linen napkins from BBJ Linen and gold accented glassware and silverware from Pedersen's Rentals. The deco-inspired silver chameleon chairs from CORT (a personal favorite of mine) complemented the hotel's ceiling high Palladian windows and 1920s vibe. Finally, Rented Elegance & Design designed stunning floral centerpieces complete with multi-colored orchids and soft mauve roses.
To add an element of surprise, I asked the Robinson Paperie to lend her stunning calligraphy to plexiglass pieces for an unconventional dinner menu. Each guest also received a gift with a personalized note explaining why the Fairmont Olympic Hotel is grateful for their partnership.
I wanted my guests to experience food in a way they never had before. I decided to showcase The Olympic's culinary mastery through storytelling, so I asked members of the events team to narrate each course. This year's concept was "With Gratitude," and each course served as a progressive step in the process of expressing thankfulness – a virtue that, in my opinion, is sometimes overlooked in today's fast-paced world. You can explore each course and narration by scrolling through the photos below. I hope you enjoy, and always know that I am grateful for your readership and support!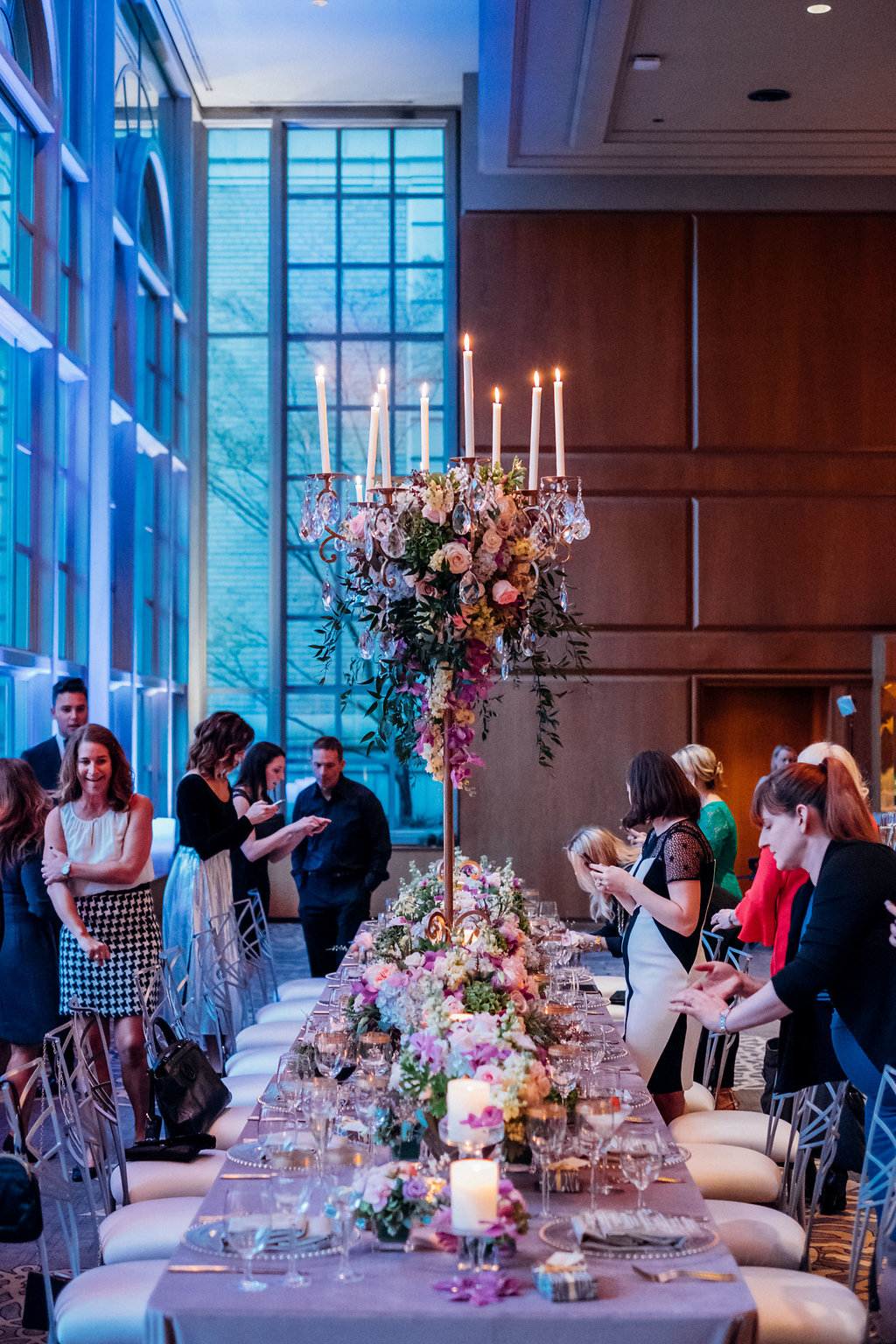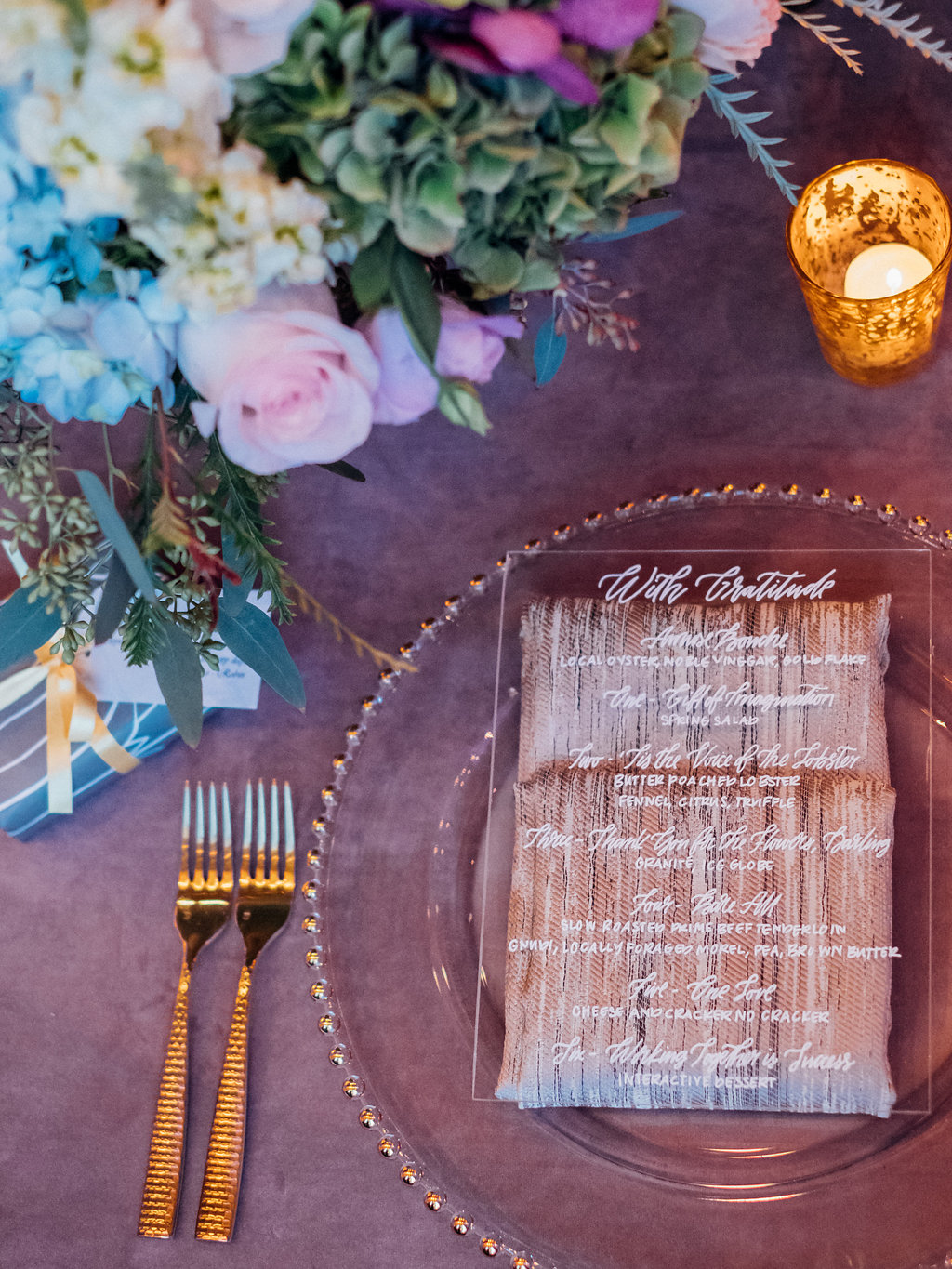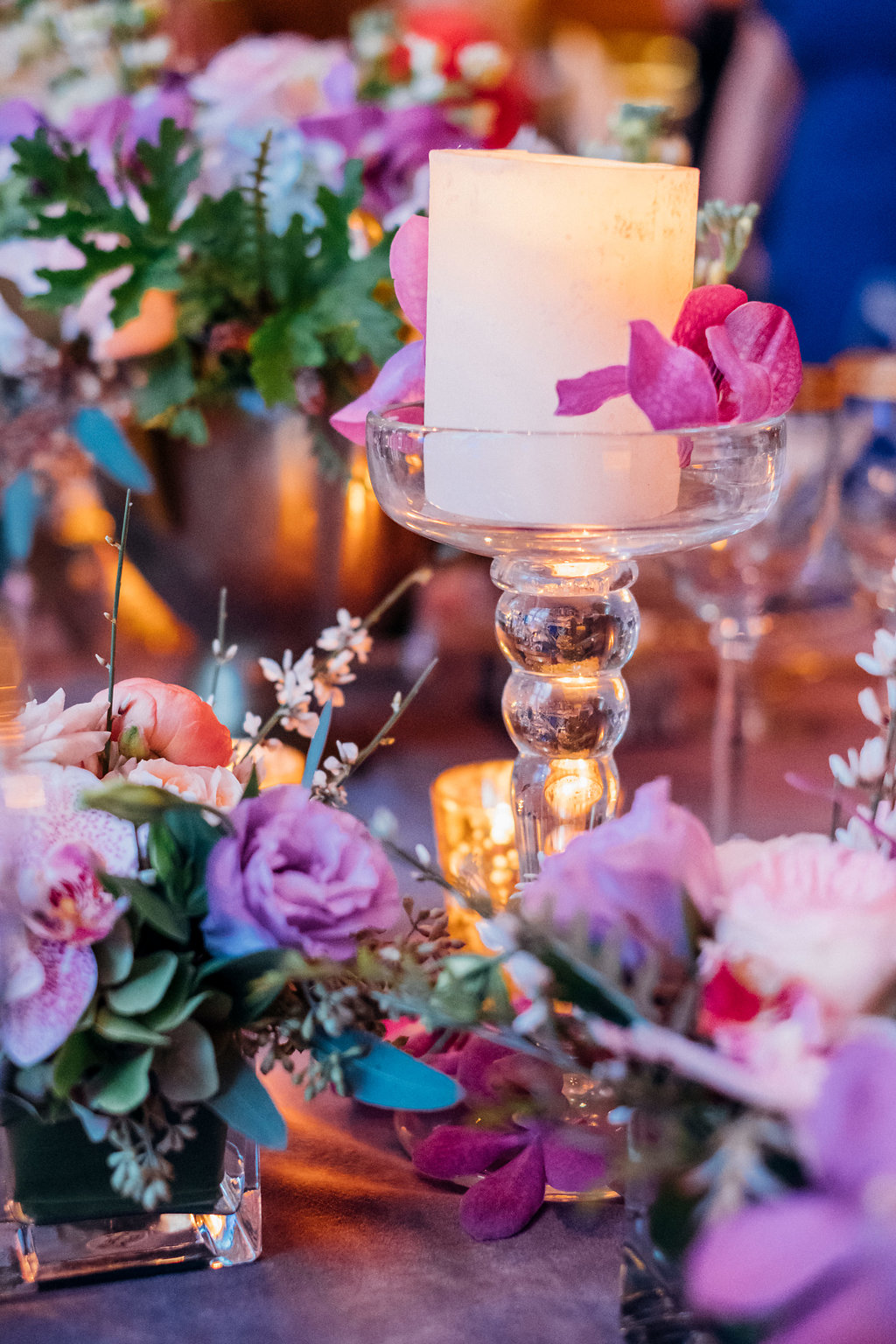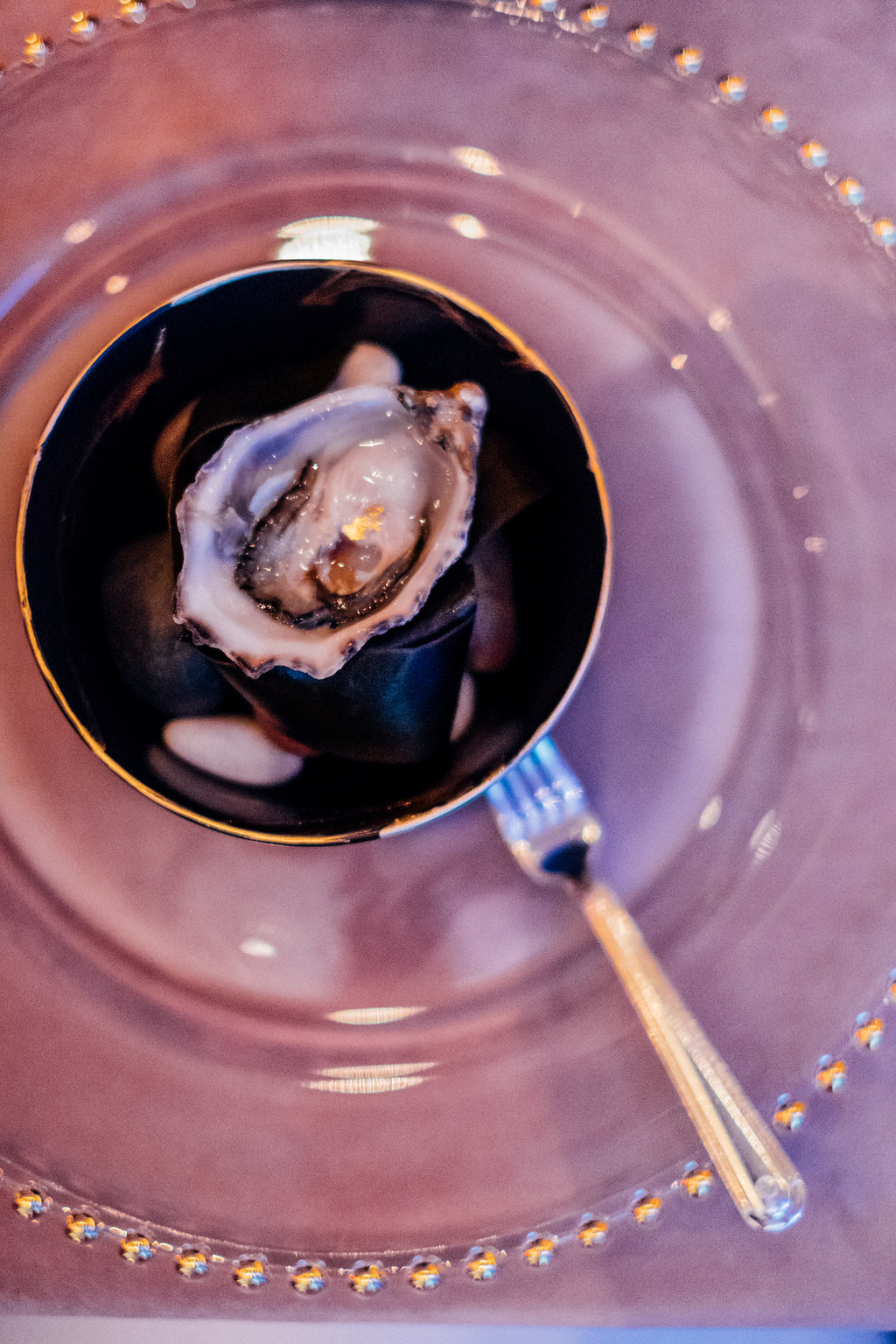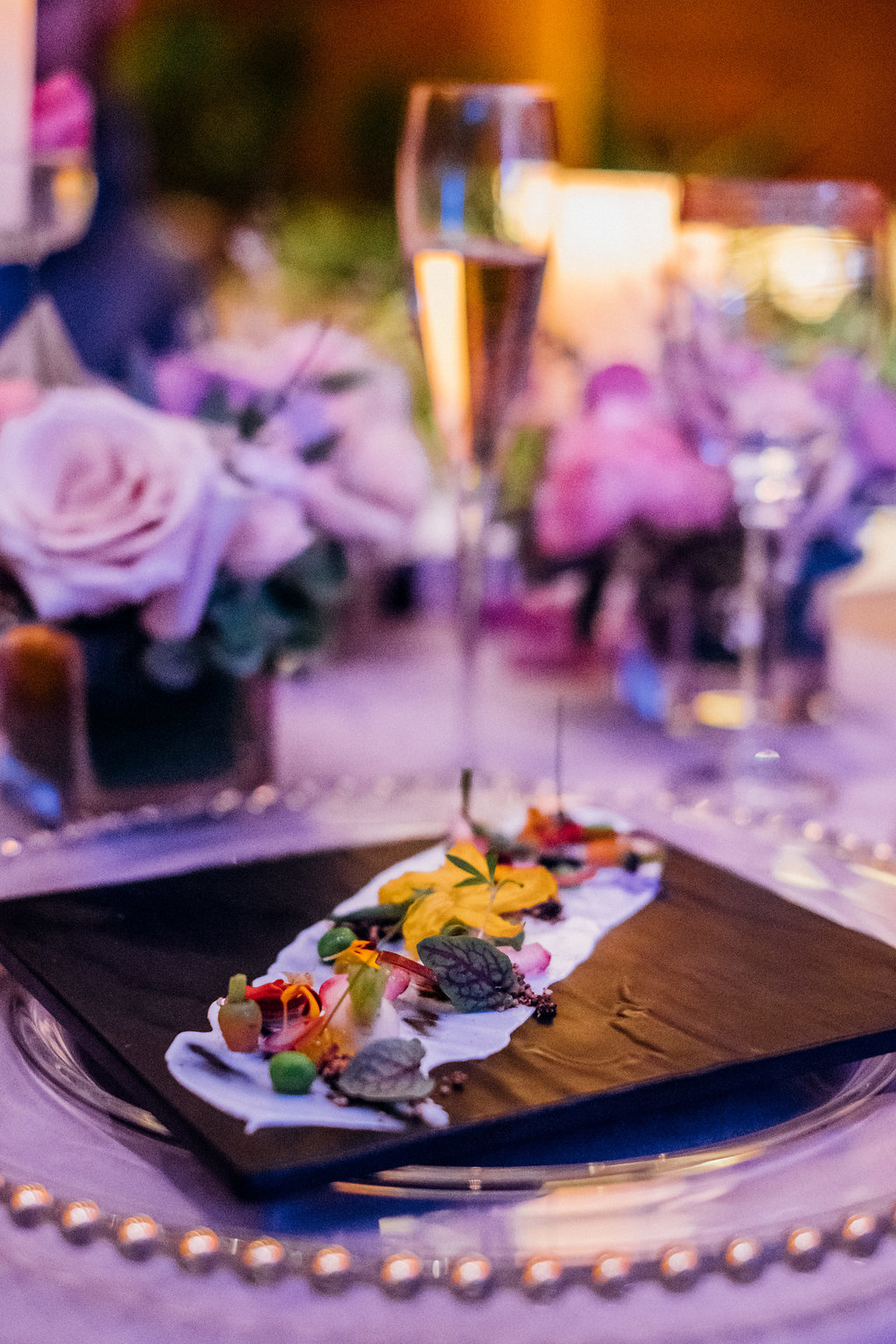 ~ Course One ~
THE GIFT OF IMAGINATION
Spring Salad
"The first step in expressing true gratitude is finding an imaginative way to do so. Similar to creating a garden you must plant seeds to see your ideas grow."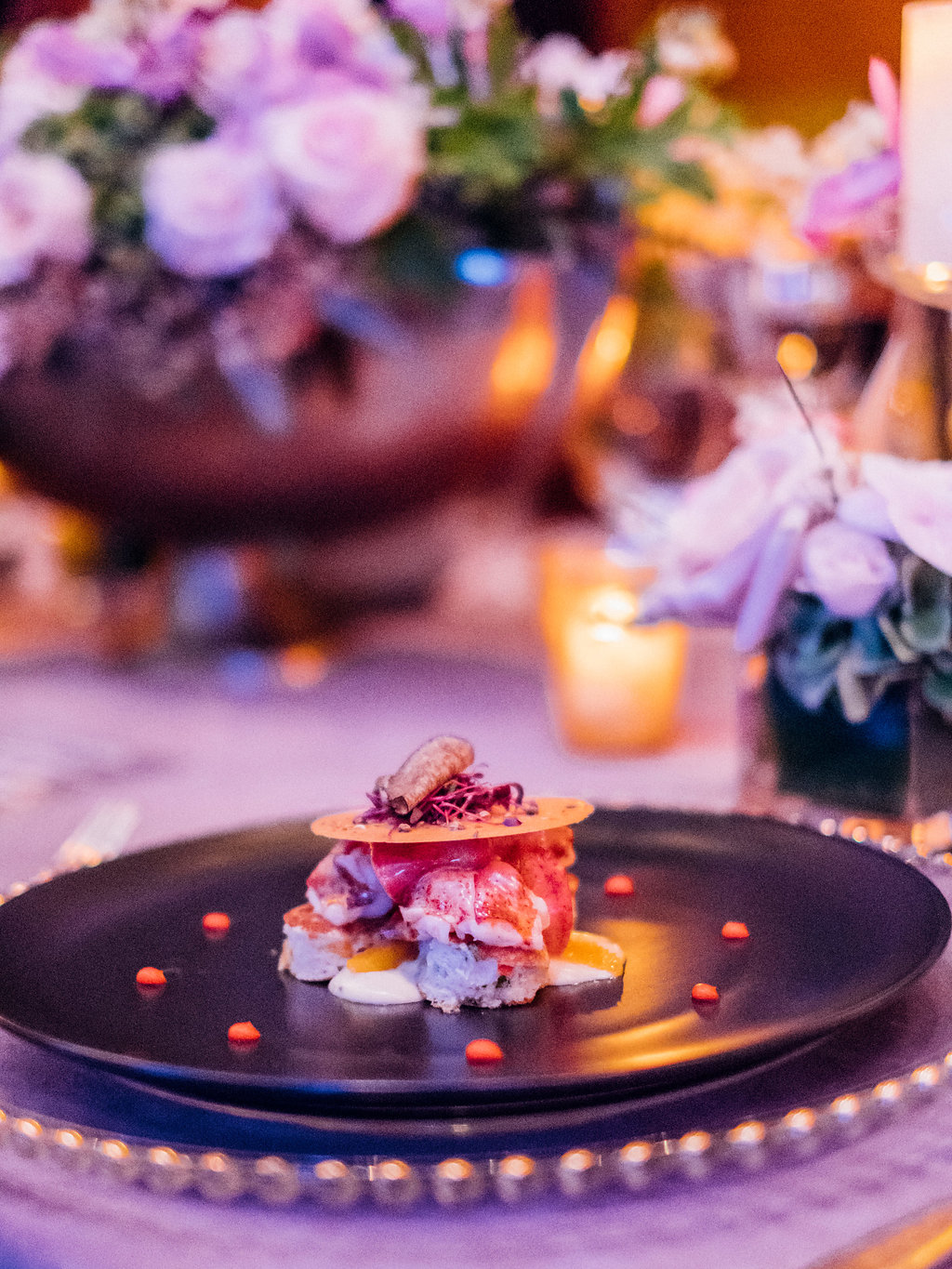 ~ Course Two ~
'TIS THE VOICE OF THE LOBSTER
Butter Poached Lobster, Fennel, Citrus, Truffle
"There is a passage found in 'Alice in Wonderland' where two characters explain The Lobster Quadrille. The moral of the story is learning to step outside of your comfort zone – the same can be said of expressing gratitude."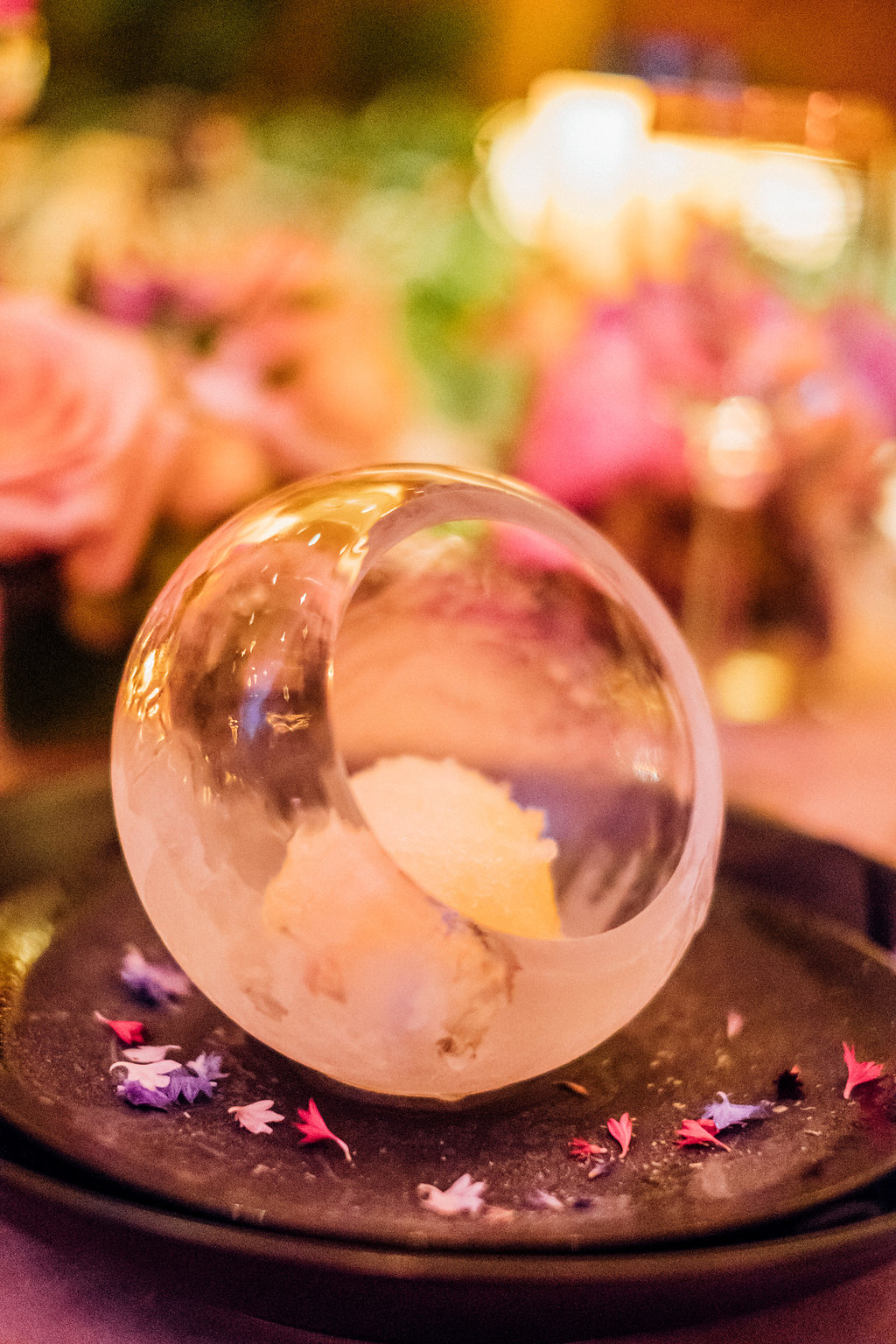 ~ Course Three ~
THANK YOU FOR THE FLOWERS, DARLING
Granite, Ice Globe
"Next you must present something beautiful, such as a bouquet of flowers. What you offer does not have to be physical but, like our ice globe, it should be beautiful and well thought out."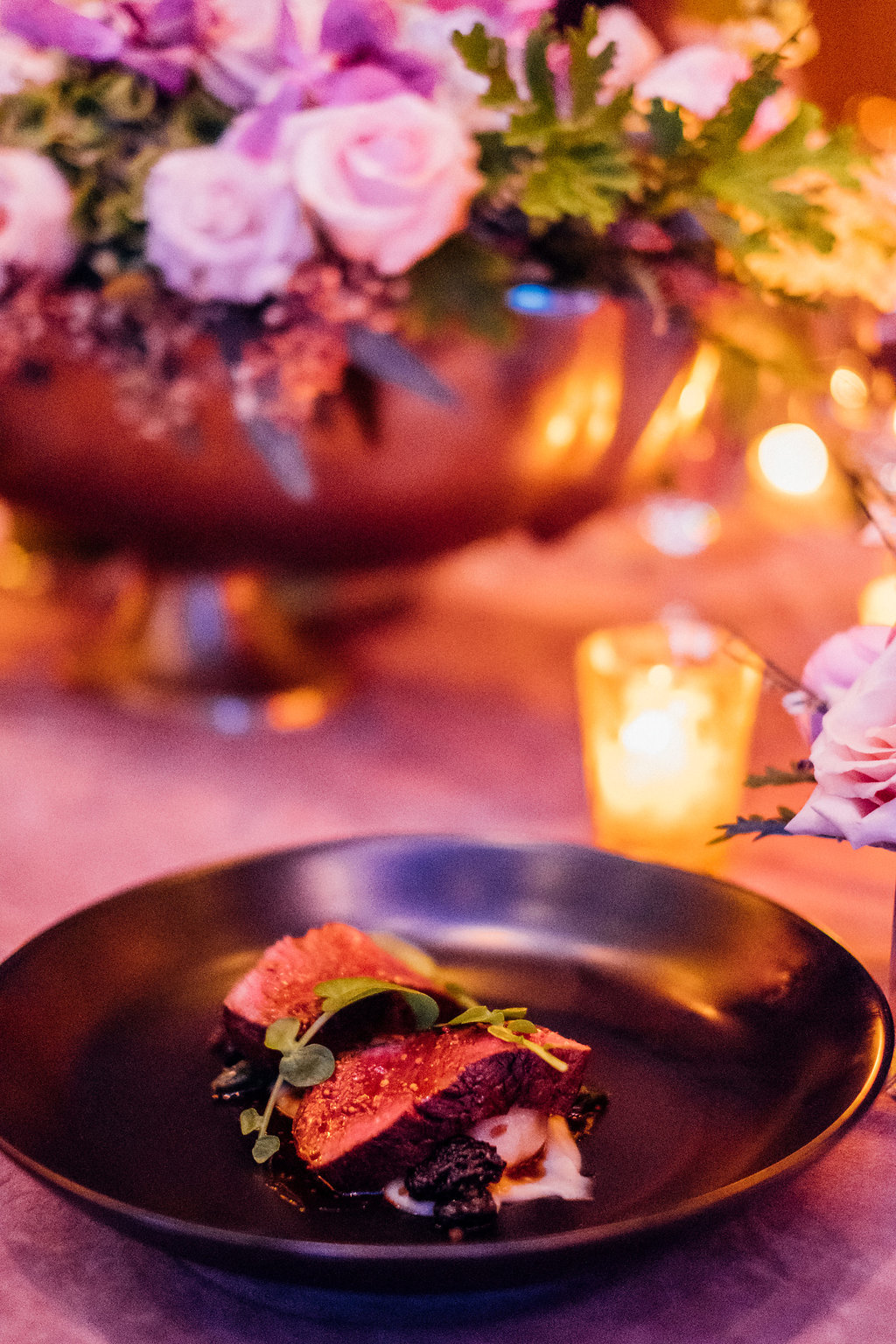 ~ Course Four ~
BARE ALL
Slow Roasted Prime Beef Tenderloin, Gnudi, Locally Foraged Morel, Pea, Brown Butter
"After such an act you might feel exposed. Is your expression of thanks all in vain? To guide you though this feeling we present a beef tenderloin paired with gnudi."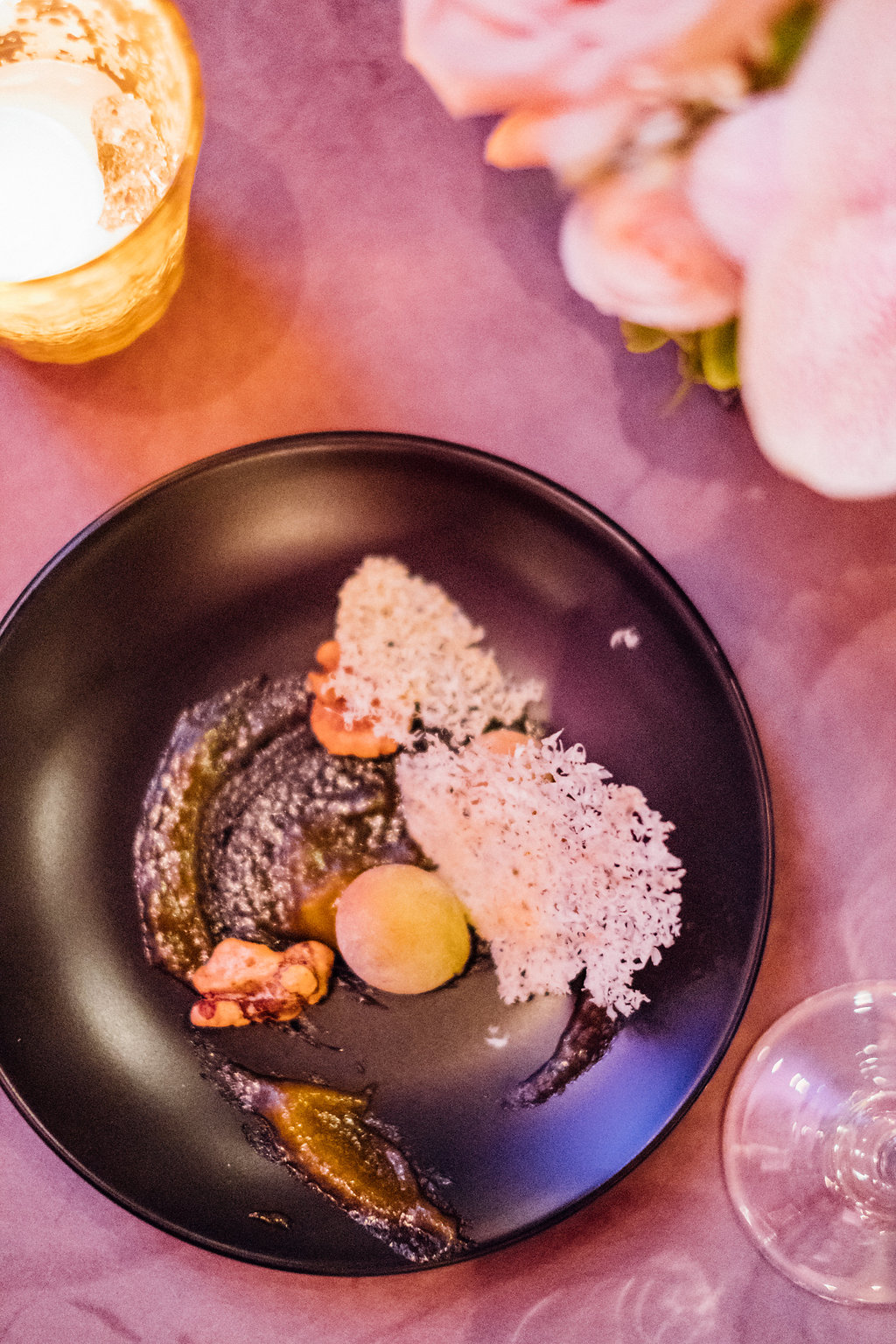 ~ Course Five ~
ONE LOVE
Cheese and Cracker, No Cracker
"Following temporary uncertainty you learn that gratitude in all forms is appreciated. Now you both come together as one."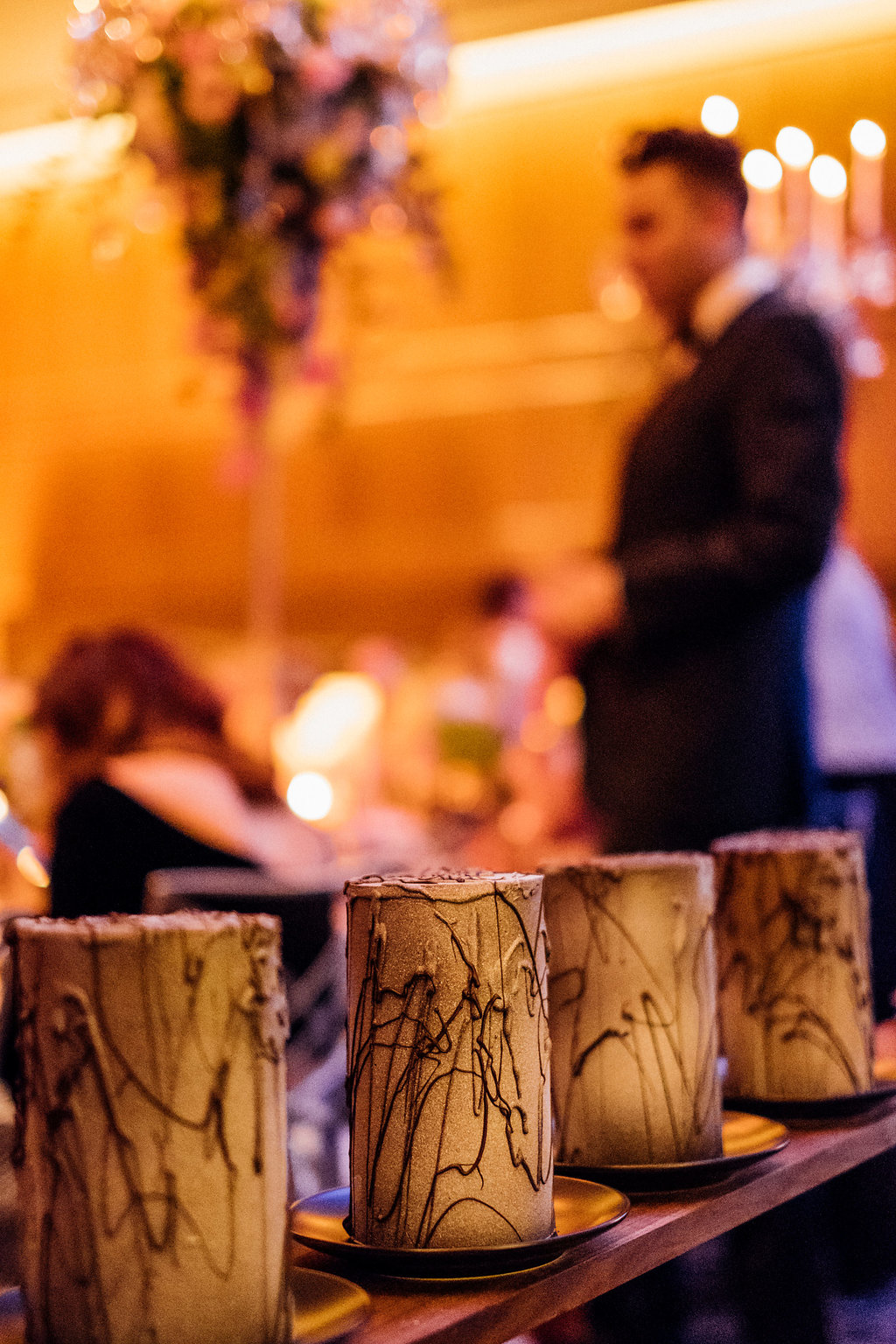 ~ Course Six ~
WORKING TOGETHER IS SUCCESS
Interactive Dessert
"Your lesson in expressing gratitude is complete. Now, it's time to share the virtue with others."