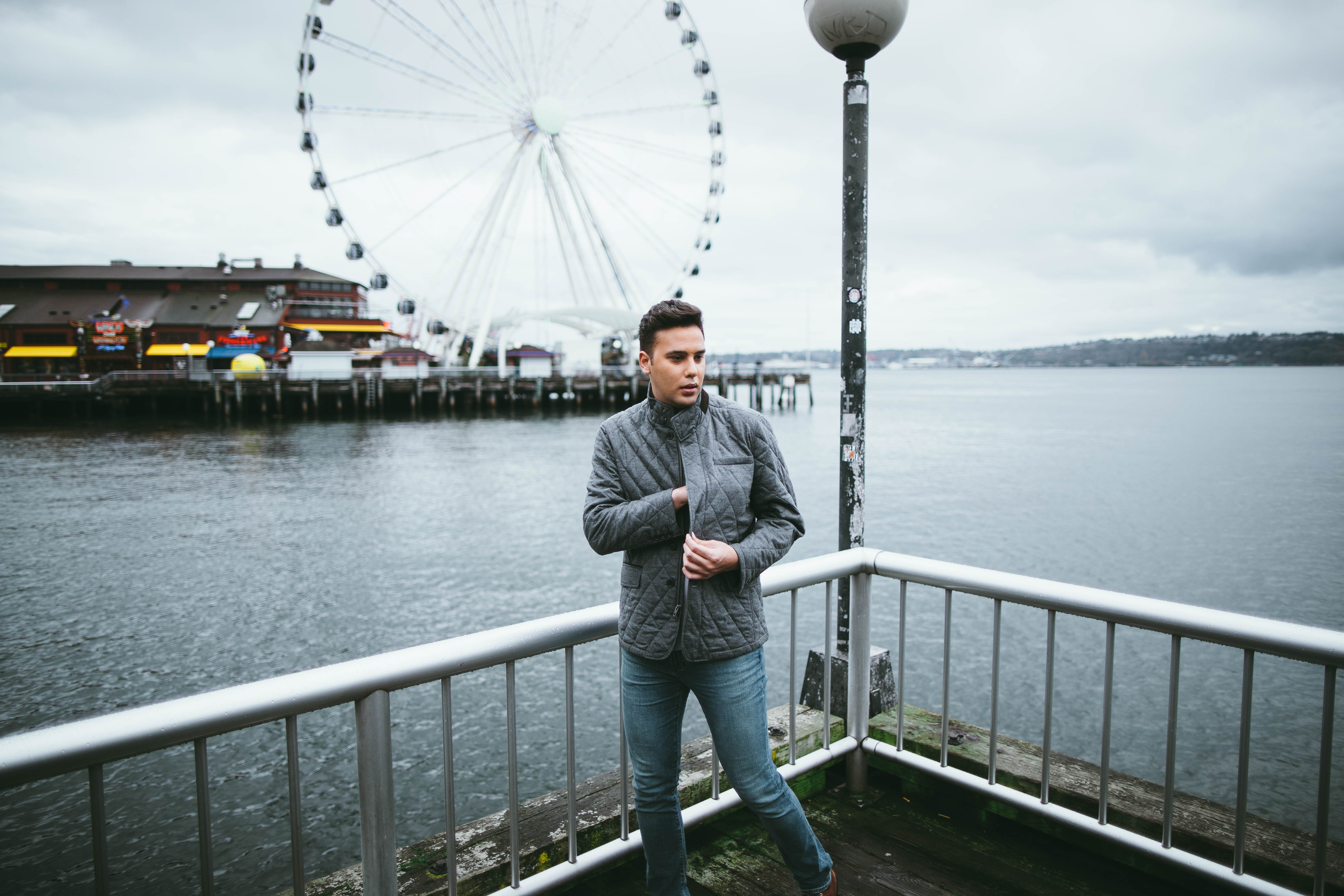 One of the best parts about running a fashion blog is the opportunity to meet designers in their own creative space. Stepping behind the scenes and learning not only about the product but how their creative vision manifests itself as a lifestyle allows me to dive deeper and offer a richer, more well-rounded perspective. Earlier this summer, I had the opportunity to meet Molly Kuffner, founder of the menswear label Sharply, at her showroom in Ballard adorned with plush suede chairs and a stag head hanging from the wall directly above them. After speaking with Molly I immediate fell in love with her vision for Sharply; to make shopping less complicated for men by providing thoughtful, well-made wardrobe essentials that can be worn for almost any occasion.
Now don't get me wrong, I love spending time shopping for new clothes as much as the next fashion enthusiast. But sometimes it's nice to grab something out of your closet without having to worry if it's suitable for the your next appointment or occasion – can you feel me?
A couple weeks ago I was invited back to explore Sharply's new winter collection. As a veteran owner of all things black, I was surprised to find myself gravitating towards a quilted charcoal coat. It's made with wool and a touch of nylon, making it one of the softest jackets you will ever own. I also enjoy the traditional stitching and suede-lined collar that embodies a Sharply signature; finding opportunities to embellish classic menswear staples with unique and unexpected details. Because don't we all want to look good without seeming as though we tried too hard?
I layered this coat with a pair of slim straight jeans from Abercrombie & Fitch, Timberland leather boots and a black Sharply V-neck cashmere sweater. The result? A tailored outfit with a bit of an edge that transitions effortlessly from a lunch meeting to a cocktail bar.
What are some of your must-have wardrobe staples? Leave your thoughts and ideas in the comments below!