The 12 Best Looks from Fashion First in Seattle
They say the number thirteen is unlucky. However, I can say for certain this does not apply to Seattle's longest running independent fashion show Fashion First. Kicking off Seattle's fashion season, the show saw an impressive and stylish crowd arrive at the Motif Hotel eager to see which designs the Northwest's most innovative designers and boutique owners would send down the runway. This year's theme was "Vinyl Vault" and it was no surprise that edgy, rock and roll inspired outfits were brought to life by show producer Terri Morgan's fleet of stunning models. Established style destinations such as David Lawrence and The Finerie debuted upscale, sophisticated ensembles. While newer brands Sharply and Divalani Style showcased fresh designs that would appeal to a modern Seattleite's desire for comfortable, well-made outfits with a stylish twist.
As someone who has produced a fashion show or two, I had a great time sitting back and watch Joan Kelly and Brooke Hubbard's vision come to life. In a city known for its abundance of flannel and Birkenstocks the good news is these brands are available right in our backyard. Seattle, you're growing up and I love it.
Photo credit: Jami Davis Photography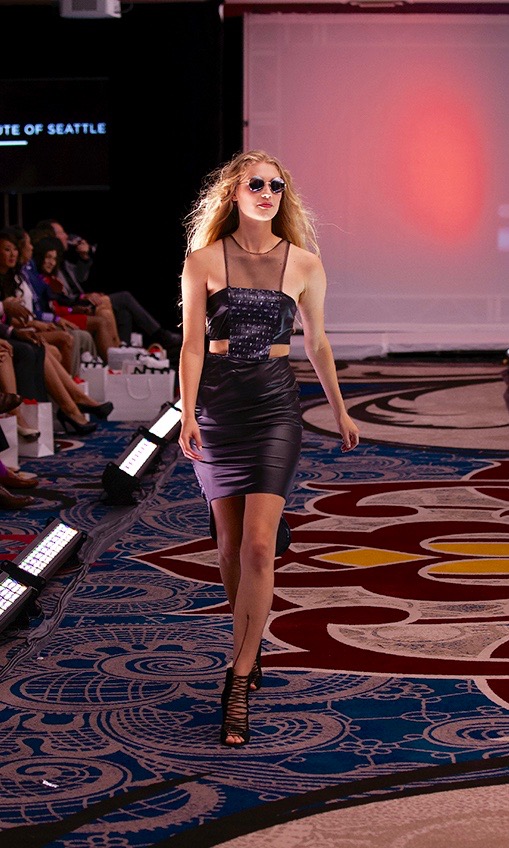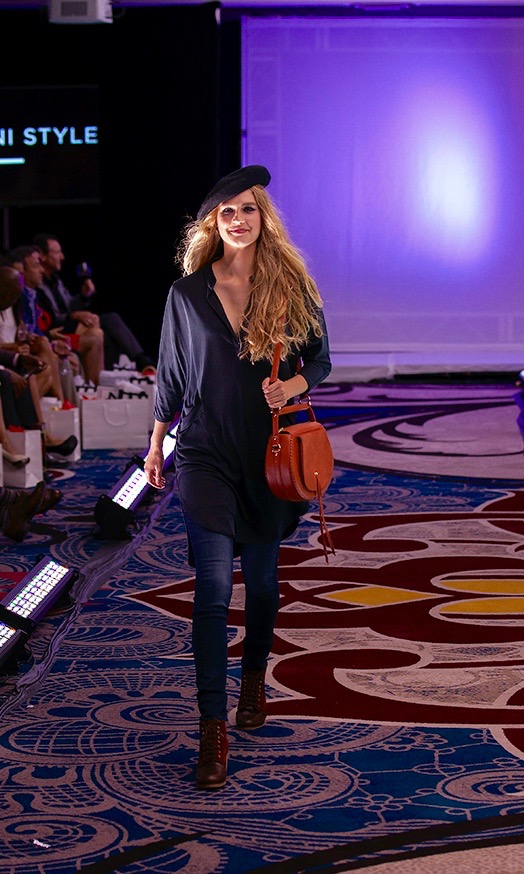 Divalani Style
Charcoal long-sleeve V-neck top, dark-wash skinny jeans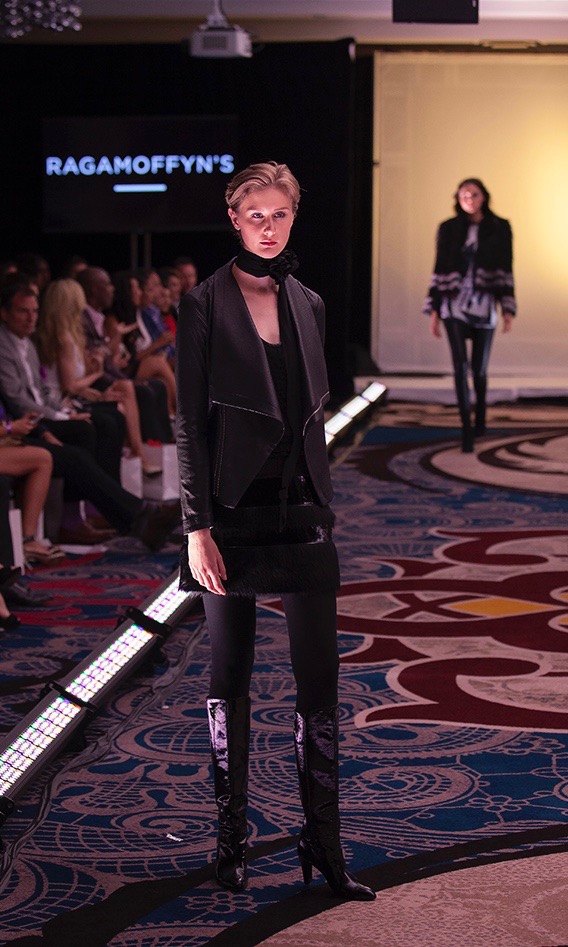 Ragamoffyn's
Black multi-textured dress, black leather jacket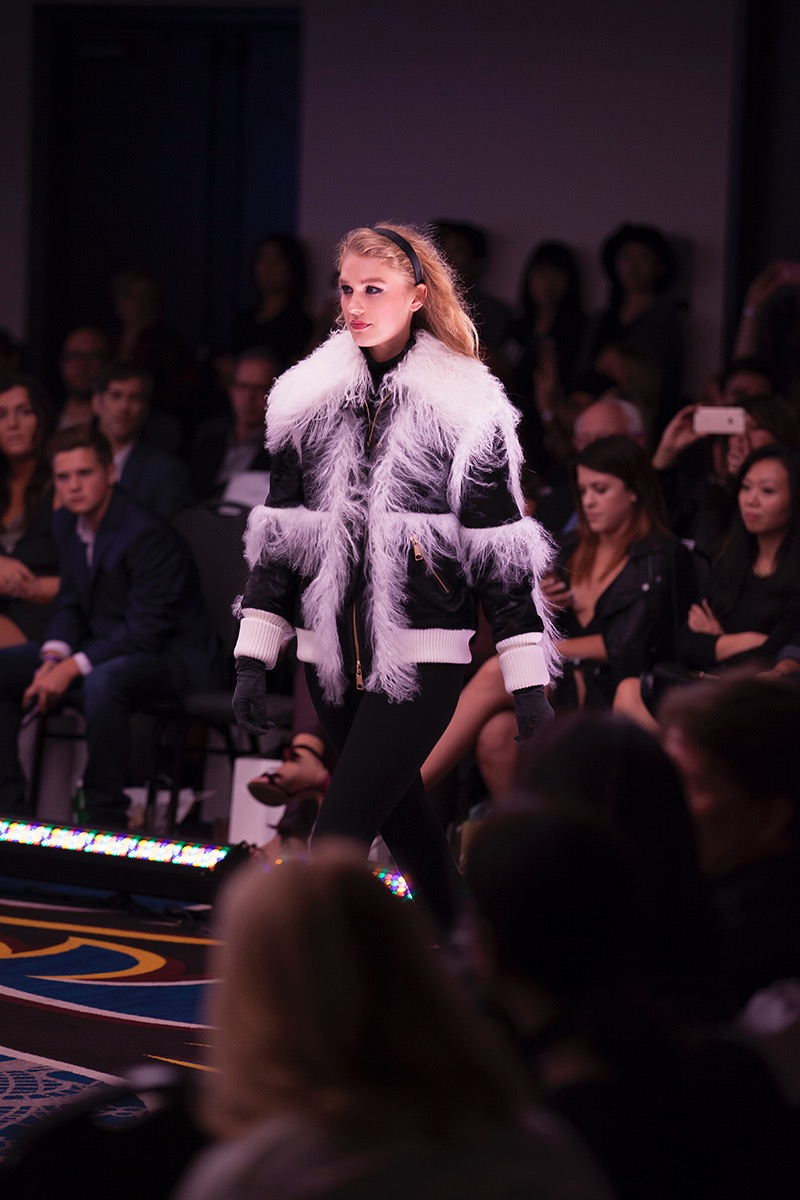 Canopy Blue
White knit turtleneck sweater, olive faux-fur jacket, black suede jean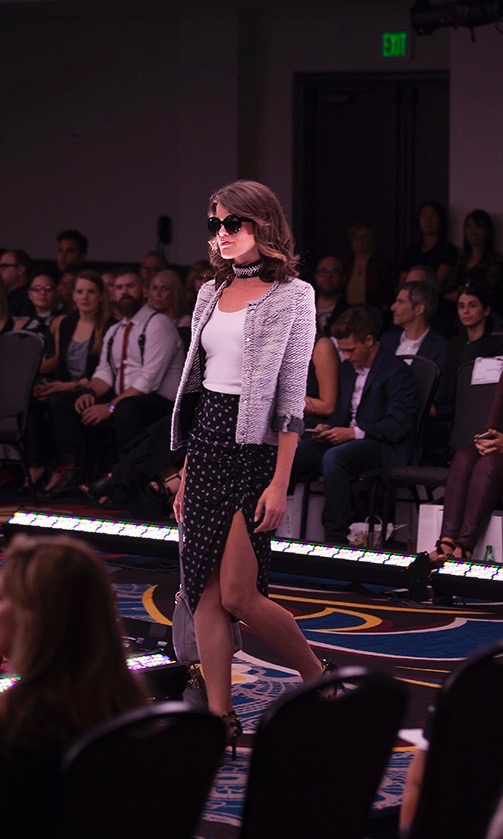 Intermix
White cropped t-shirt, black and white wool jacket, black printed skirt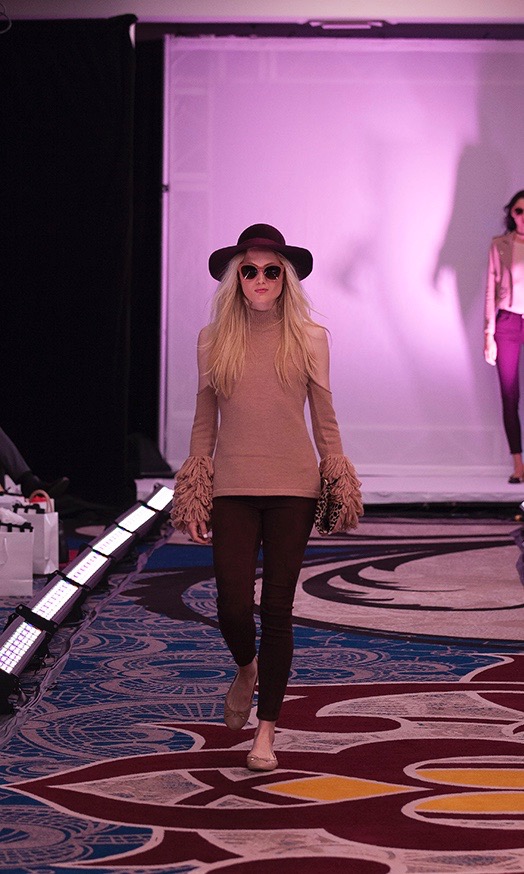 Intermix
Beige knit sweater, dark red suede pant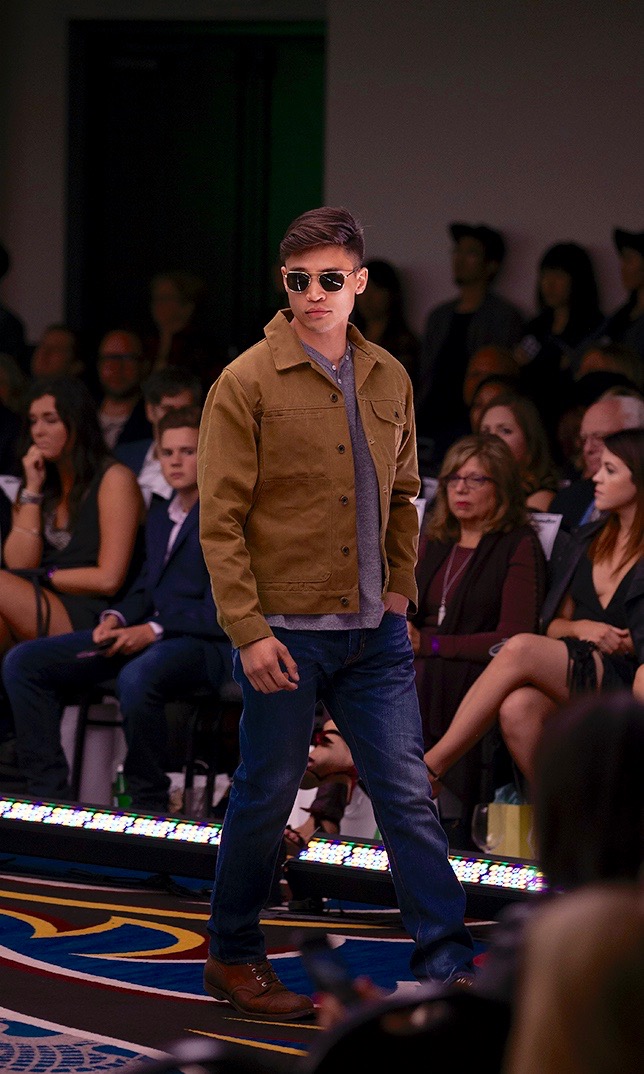 Sharply
Heather grey V-neck Henley Sam shirt, dark tan short lined cruiser, dark wash Mick straight jean, gold aviators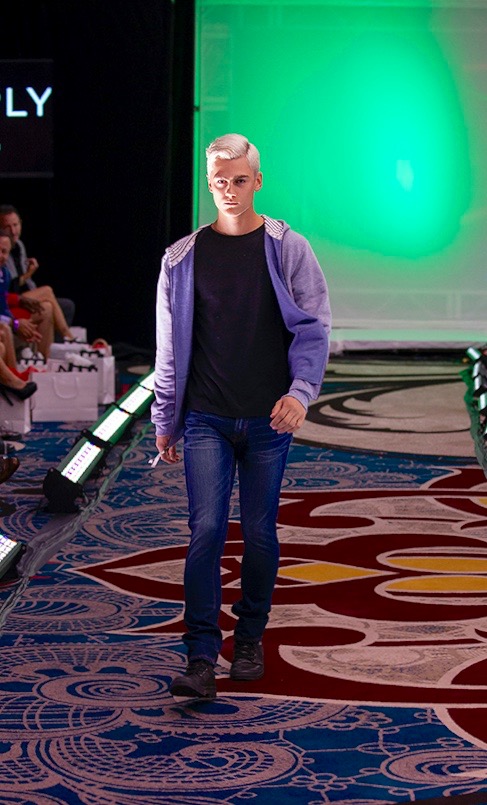 Sharply
Black crew neck Josh T-shirt, naval Matt Matt zip hoodie, dark wash Jim slim jean
David Lawrence
Black leather sport shirt, black brocade sport coat, dark denim Moschino jean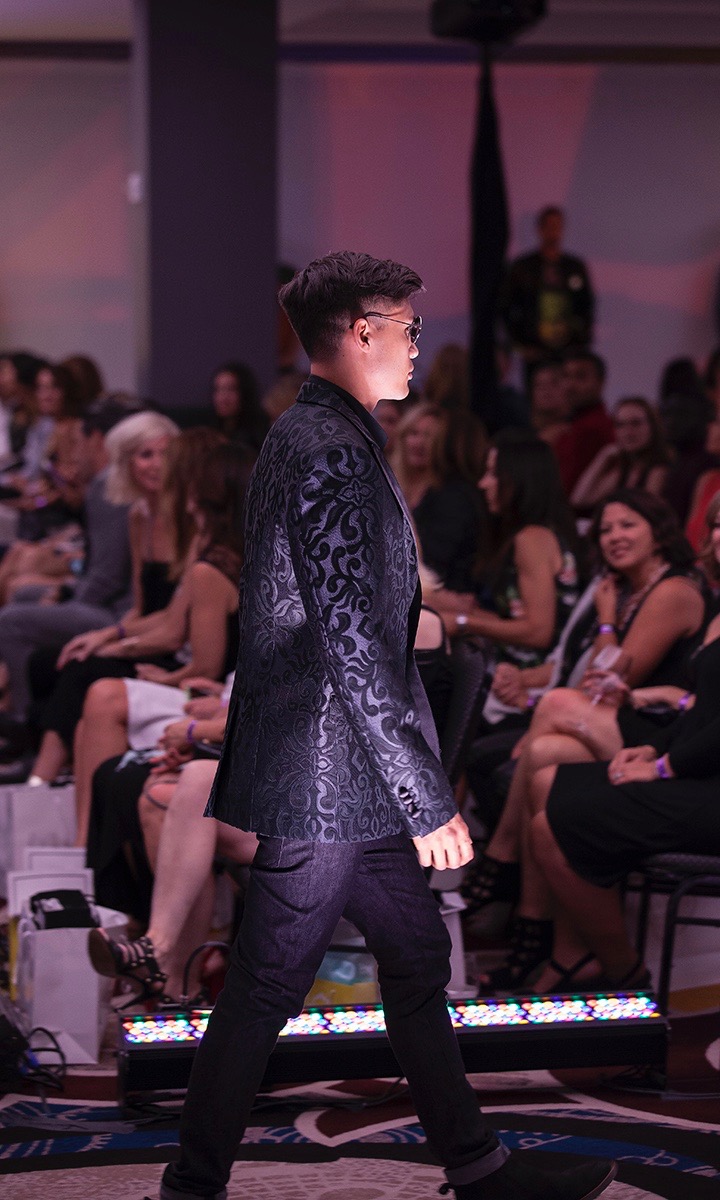 David Lawrence
Black leather sport shirt, black brocade sport coat, dark denim Moschino jean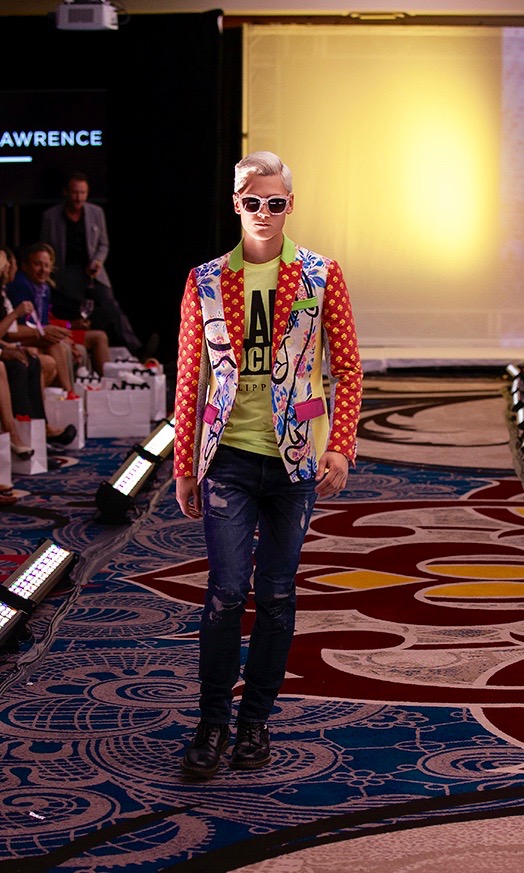 David Lawrence
Neon Phillip graphic t-shirt, cartoon-print Moschino blazer, dark-wash distressed Diesel jean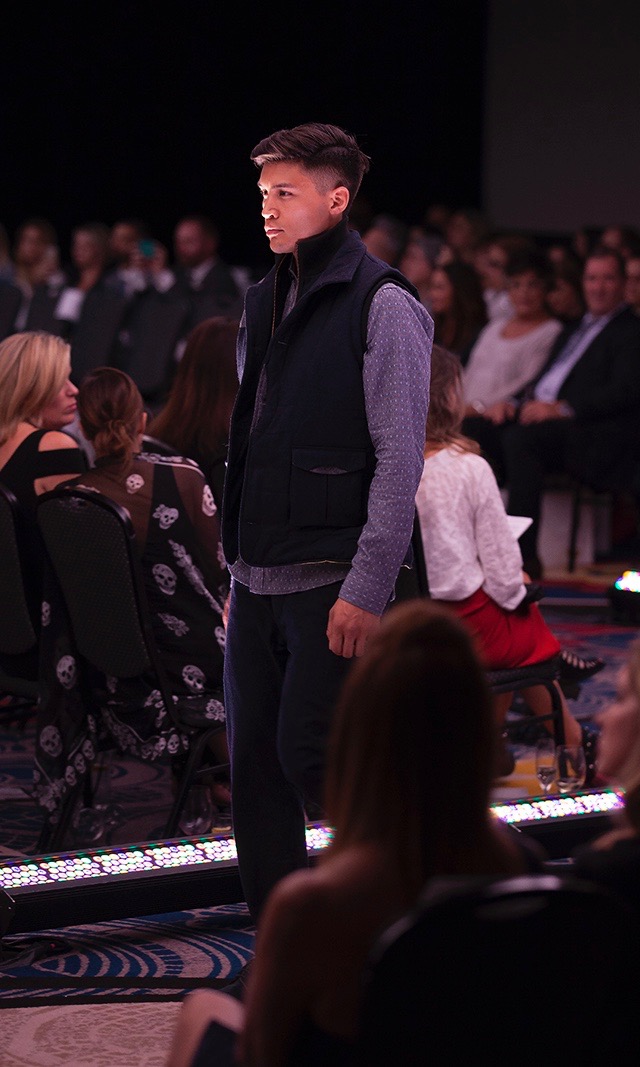 The Finerie
Gray print button-up, button-up vest, dark blue tweed pant
The Finerie
Black and white long t-shirt, oxblood-and-black zip-up tweed jacket tweed, black pant