With autumn in full swing, I find myself eager to incorporate my favorite color into as many outfits as possible: black. It's true that my closet contains an insane number of raven-hued shirts and jackets – even my summer pieces, to be honest, share this in common. But this season I was determined to infuse my wardrobe with unexpected colors that would compliment my addiction while being simultaneously appropriate for the seasons stormy skies and blustery winds.
For me, the color that caught my attention was blush. This could quite possibly be the result of my work as a wedding planner (in case you haven't heard – blush is IN) but regardless I found this colored T-shirt a nice alternative to the classic white. I enjoy how the contrast of my black Zara bomber and shirt draws attention to each piece without compromising the outfit as a whole. This is true of many pastel-infused hues including sage, lemon yellow and baby blues – so if you like this idea be sure to select a color that compliments your skin tone. I have shared before that I enjoy contrast; juxtaposing colors, styles and ideas because I believe the result allows me to express my personal style and present something unexpected.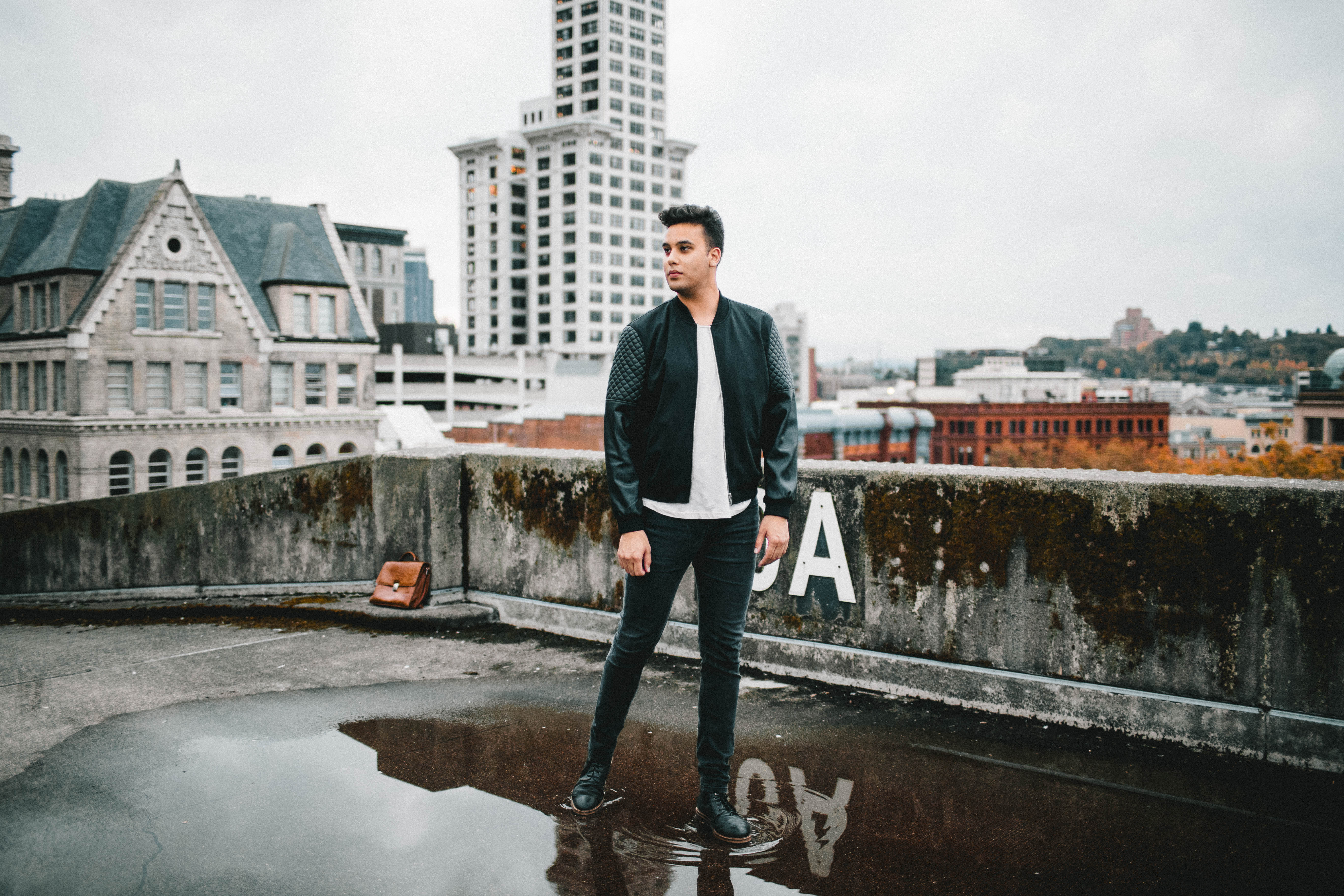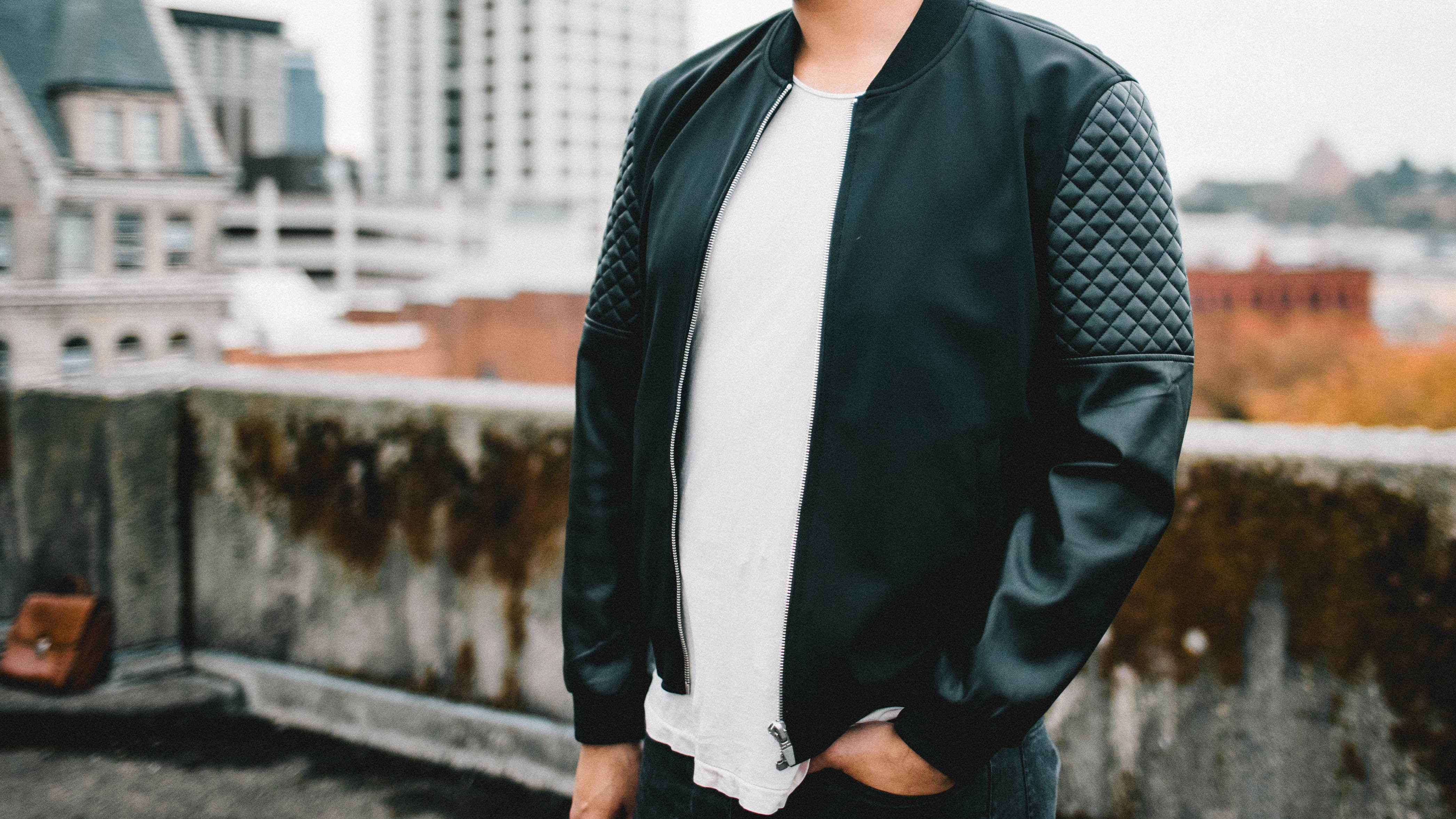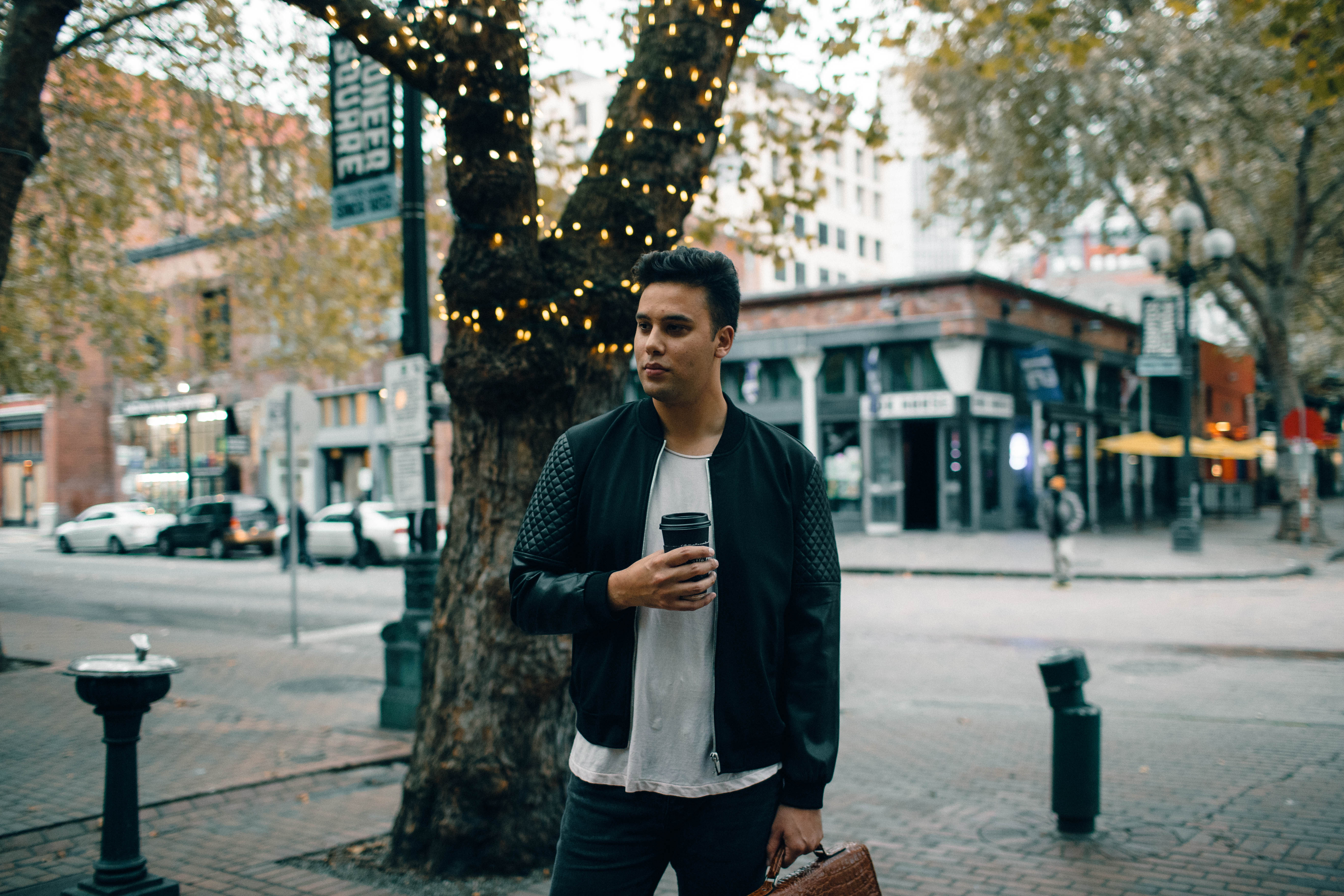 Fun fact: this post was shot by Gavi (@206shooter on Instagram). I have been following his work for a while and much of his photography consists of stunning architecture, cityscapes and urban backdrops. So I thought it would be fun to see how his perspective translated into a lifestyle post. Contrast at it's best!