The Essential Leather Jacket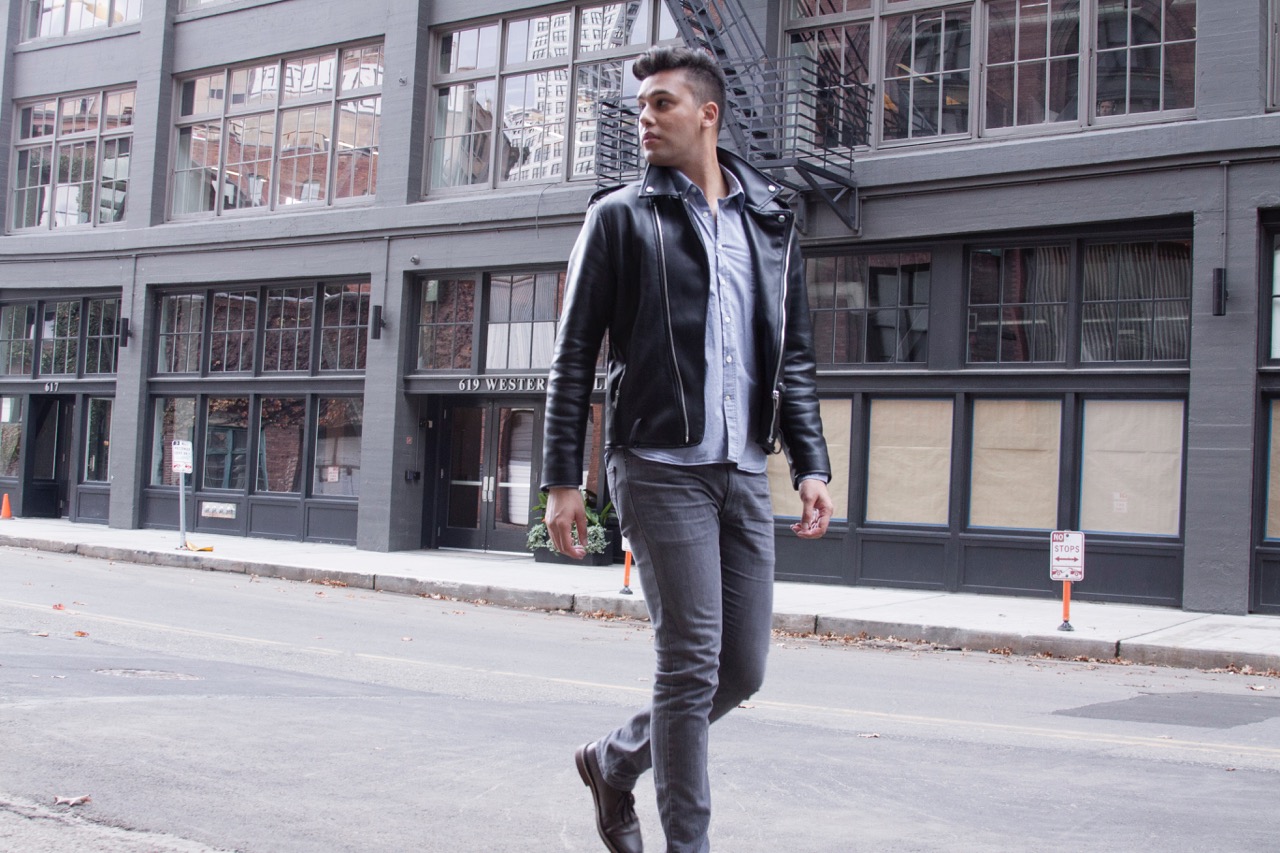 It's fair to say that winter in Seattle is incredibly unpredictable! If you have ever visited or live here you know that you can wake up to rain and step out to clear sky in the afternoon. In order to make sure I can adjust just as quickly it's important for me to have a versatile yet stylish jacket I can call on. When I found this amazing black biker leather jacket from Zara I immediately feel in love! Not only does it fit well but is design with subtle details that give the classic silhouette some edge.
The black leather jacket has been a long-time wardrobe signature for a gentleman; it's a piece that you can throw on for a casual coffee date or dress up with a button down shirt and dark jeans for an evening out. So, If you're on the hunt for a new leather jacket this month (ahem, Christmas!) here are some tips to keep in mind:
 1. Like your suits, good fit is essential.
Your jacket's armhole seams should gently hug your shoulders. The arm width should feel like a second skin without feeling tight around the back.
2. The jacket should end below the waist and just above the hip.
This length will allow you to wear it with a variety of different shirts; from a plain tee to a button down.
3. Don't shy away from unique design details.
A curved zipper can give your silhouette shape while studs or subtle stitching along the seams will make your jacket stand out from the rest.
Photo: Michael Duryea